Latest News > Men's Mental Health Week 12th -18th Jun 2017
What is Men's Mental Health Day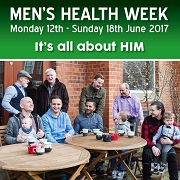 International Men's Health Week (MHW) always begins on the Monday before Father's Day and ends on Father's Day itself. During 2017, it will run from Monday 12th until Sunday 18th June.
It is celebrated in most European countries, as well as in the USA, Australia, New Zealand, Canada and a number of other places worldwide.
Men's Health Week aims to raise awareness of mental health problems that men face. Traditionally, men are reluctant to seek help, have high levels of isolation, high rates of drug and alcohol misuse, are at greater risk of homelessness, display more externalised and destructive behaviours, and are more involved with the criminal justice system. Underlying many of these experiences are complex psychological problems, but rarely do we empathise with their causes.
The overall aims of MHW are to:
Heighten awareness of preventable health problems for males of all ages

Support men and boys to engage in healthier lifestyle choices/activities

Encourage the early detection and treatment of health difficulties in males.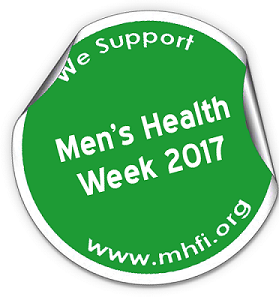 News & Events
March 2019
February 2019
January 2019